BIG JAZZ FEST BLOG
We are nearing the end of the Albany summer concert and festival season, but don't fret - we have one final trick up our sleeves! This weekend, the 14th Annual Albany Riverfront Jazz Fest returns to Jennings Landing! This festival has something for the whole family and it's still totally free! If you weren't sure who's playing this year's show, we'll give you a rundown of each group's jazz cred!
Let's start with our headliner, Rock and Roll Hall of Famer Booker T. Jones! Booker T. Jones became a professional musician at the ripe age of 16. His career spans decades of fantastic music as a solo artist and with his classic band, Booker T. and the M.G.'s. Mammoth hits like "Green Onions," "Hang 'Em High," "Time Is Tight" and "Melting Pot" continue to define the soundtrack to American culture. Booker T continues to make fantastic albums. His latest album, Sound the Alarm, finds the Hammond B3 organ master at the top of his game with some new collaborators to help him capture the next generation of fans.
Kate Davis is one of the fastest rising jazz musicians of the last five years. Combining her love for modern music and her superb jazz stylings, Kate garnered recognition from MTV in 2014, making their list as one of the 15 "Fresh Females Who Will Rule Pop".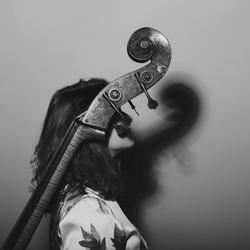 No doubt, this recognition comes partly from her performance on the YouTube smash cover of "All About That (Upright) Bass" with the band Postmodern Jukebox. To date, the video had received over 13 million views. But Kate is much more than a viral video star; she's performed at illustrious venues like Carnegie Hall, shared the stage with everyone from Ben Folds to Wynton Marsalis, and and served as music director for the 2015 Sundance Festival's tribute to Nina Simone.
Keith Pray's Soul Jazz Revival is one of the top local jazz bands in the area. Keith Pray is a wizard on saxophone and has a work ethic to match it. While teaching saxophone at SUNY Oneonta and Jazz History at Schenectady County Community College, he has released five different albums. Oh, AND he directs high school bands at the Schenectady City School District. We are tired from just typing that all out! Watch a preview of him and the Soul Jazz Revival take the genre by storm with "When She Smiles".
Celebrating 23 years on the local scene, The Joey Thomas Big Band are a BIG BAND in every sense. This 16-piece isn't just a monster-sized ensemble - their library of songs features over 3,000 different arrangements and keeps growing each year. Set your cameras to panorama if you want to snap a photo of these guys when they make their Albany Riverfront debut this Saturday.
Larry Moses' Latin Jazz Express will kick the day off at 1pm on the right foot…literally, the right foot. Their music is filled with danceable rhythms from the streets of Cuba, Puerto Rico and NYC, and the band features players who have collaborated with some of the biggest names in jazz and Latin music. It's the perfect way to start out a festival!
Oh, and there's one more thing. FIREWORKS! Make sure you stay all the way until the end of the night when a great fireworks display presented by Capital Bank will close out the evening!
What more do you need to know about Saturday's Jazz Fest? OK, a few more things we missed. Great food vendors from the Capital District will be on hand all day serving delicious food of all varieties. Pick up a fantastic gift from art, craft and retail vendors. Not enough for you? Bring the whole family to the new Jazz Fest KidZone! Take part in soccer demonstrations with Afrim's Sports, take a quick jump around in the bouncy house, have your face painted, or color with the Albany Tulip Court! Great beverages for adults will also be available from our friends at Saratoga Eagle and Barefoot Wine. Jazz Fest 2015 will be as big as… The Joey Thomas Big Band! (Well, maybe not THAT big!) Check out the 14th Annual Albany Riverfront Jazz Fest at Jennings Landing from 1-9pm!
Need more information on the festival? Find it on this very website: http://www.albanyevents.org/events/Albany_Riverfront_Jazz_Festival_6_event_main.htm