The top 10 reasons to register to run the St. Peters Cardiac and Vascular Center Last Run 5K
1. The Last Run 5K is an experience that no other 5k can deliver! This race really is one of kind. The course weaves through historic Albany with many attractions along the way.
2. As you run through Washington Park, the beautiful Capital Holiday Lights will shine you a path on the course. Running through Washington Park is a treat in itself, but with this rare up-close look at the Capital Holiday Lights, the park has never looked better.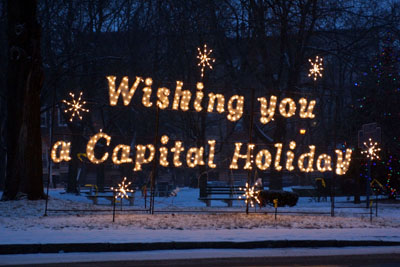 3. You will pass by great buildings and architecture on your way, highlighted by Albany City Hall and the State Capitol.
Race through history!
Did you know: The NYS Capitol took 30 years and $25 million to build?! Or that the 17 steps approaching its western entrance and 77 steps approaching its eastern entrance honor the year 1777, when New York replaced its colonial government with the current state government?
And did you know Albany City Hall was designed by prominent architect H.H. Richardson? Albany City Hall features trademark details in Richardson's unique style, called Richardsonian Romanesque after him. Generations of critics have cited Albany City Hall as one of Richardson's finest works. A carillon was also added to the tower in 1927, the first ever municipal carillon in the country! You might even hear the bells ring out over the course before the race.
4. It's one of the last opportunities to get outside and have some fun before the cold winter comes! Have your family and friends come out and cheer you on as you finish!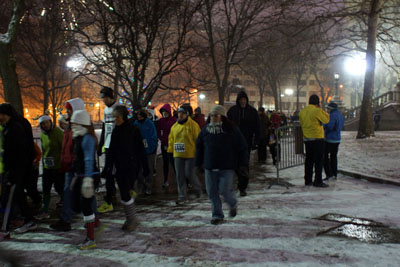 5. It's a great way to get in the holiday spirit! Dress up! Wear your ugliest holiday sweater or deck yourself out in some holiday decorations.
6. Before the race enjoy a great fireworks display. What's a better way to get pumped up before a run then with a great fireworks display?
7. After the Race there is a post race party where runners can win different prizes! Prizes are always good. And each age bracket has an opportunity to win them!
8. When you sign up you get a FREE long-sleeve runners shirt! Look (and stay) cool all year long in your very own moisture-wicking fabric Last Run 5k shirt! All 1700 registered runners get their own commemorative digs!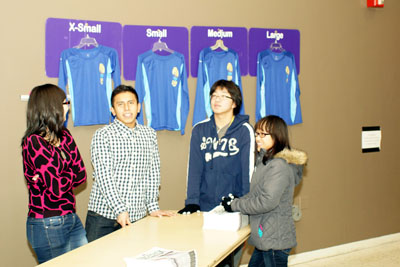 9. Enjoy the accomplishment of completing a 5K! Prove to your friends how athletically superior you are.
10. It's only $25 if you sign up right now! The race sold out on October 31st last year! The 5K is limited to 1700 runners and we're on track for another sellout year, so make sure you sign up today.