Top 7 moments from Tulip Festival 2015
It's hard to believe 68th Annual Albany Tulip Festival is less than two months away! Since we are getting so close we wanted to highlight a few of our favorite moments from the 2015 Tulip Festival. These are our top 7 moments from Tulip Festival 2015:
7.
The Sunday dance with Eba Dance Group.
Tulip Festival Sunday kicked off with dancing from the eba dance group. This was a highlight of the weekend not only for festival goers but for many of our staff members. It even moved one of them to tears! The dance project was put together over weeks of preparation in secret with people in the community. We even tried to mask its true purpose in the Tulip Festival brochure. When the Sunday dance routine began it started as a small group but quickly wowed the crowd as it blossomed into a huge dancing flash mob, even getting our Mayor and new Tulip Court involved!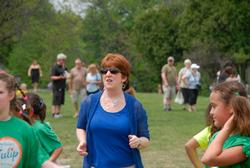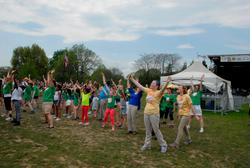 6.
The proposal.
Booking entertainment for Tulip Festival is typically finalized months in advance, so it's not often that we're working on stage scheduling the night before Tulip Festival begins... but in 2015 we did just that when we came across an email from David. David was looking to surprise his girlfriend and propose to her onstage. Turns out David's girlfriend Karen was a former Tulip Queen to boot, so we had to make this happen! A little late night shuffling around made it possible. To keep the secrect Karen was told to go to the stage for a ceremony honoring former Tulip Queens , but was surprised to find just herself and David on stage. David dropped to one knee popping the question and she said YES, making this one of our favorite moments from 2015.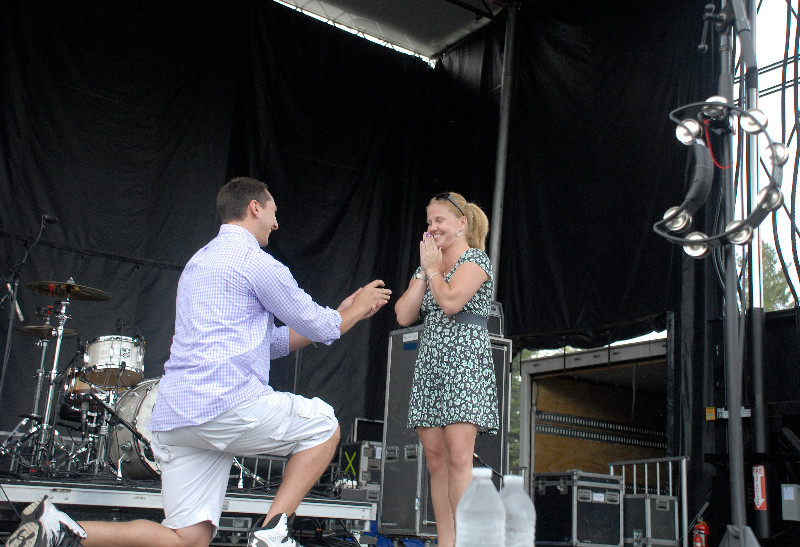 5.
The Tulip Queen coronation post party.
The Tulip Queen Coronation is the event the kicks off Tulip Festival every year. In 2015 Alexandra Cronin was crowned Queen and as all queens do, Alexandra and her court headed to a private event just for family to celebrate the great accomplishment! This year was no different but it gave us this great picture of newly crowned Alexandra and one of her family members super excited about the news! If you want to nominate a 2016 candidate for Tulip Queen there's still time! Head to www.AlbanyTulipQueen.com and fill out the nomination form!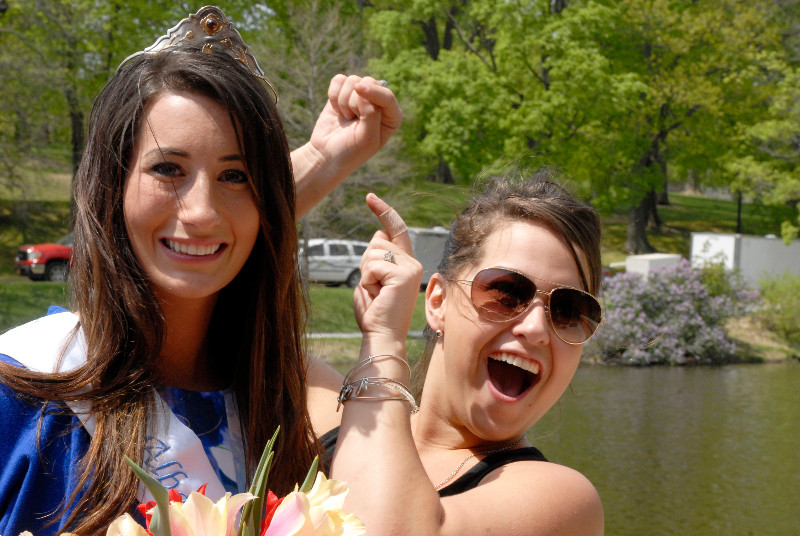 4.
Oh Honey's return home.
Oh Honey's lead singer Danielle Bouchard is originally from Clifton Park, so the band's return home to headline Tulip Festival Sunday was greatly anticipated by the Capital Region. Despite the rainstorms that dropped in on us that day, the loyal fans still supported the band in the inclement weather. They even brought signs to help cheer them on!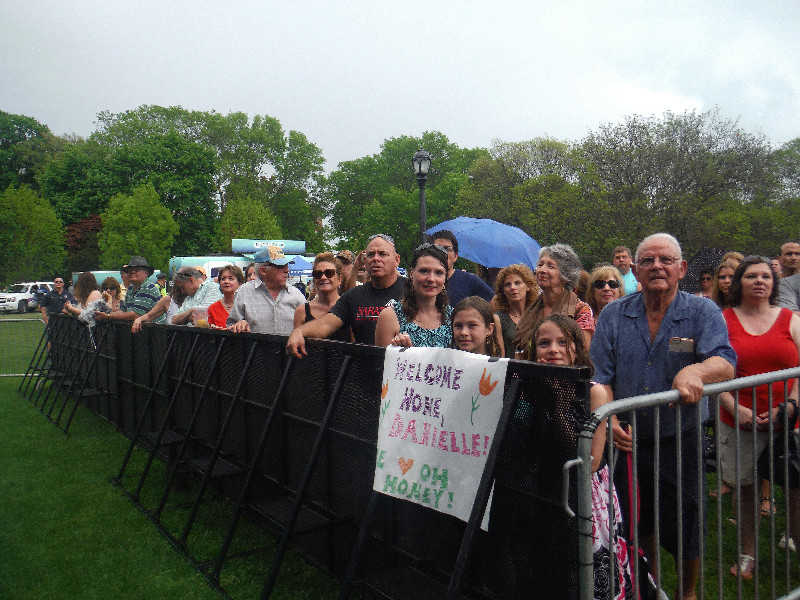 3.
This guy's Sunglasses.
There isn't much to add here, other than we loved this guy's face accessory. His beard's solid too.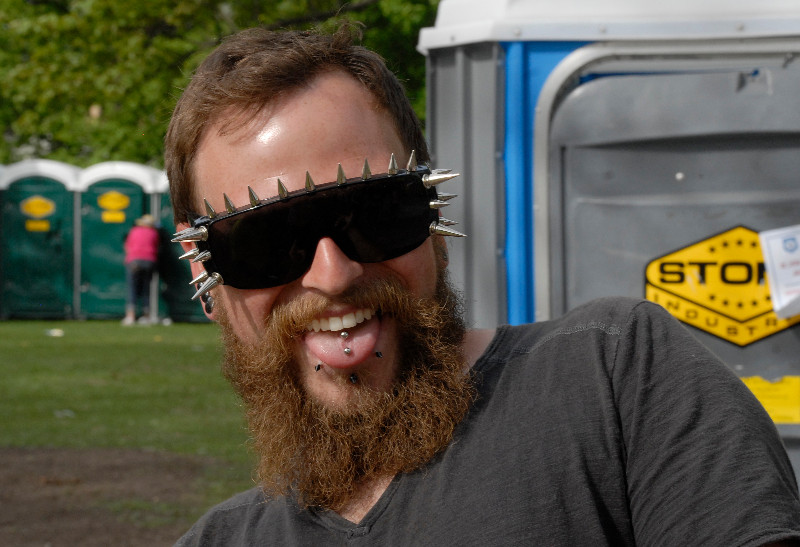 2.
Mother of the year award.
Tulip Festival has gone hand in hand with Mother's Day for its 68 years, and for nearly two decades The Mother of the Year Award has been given out to a Capital Region mom whose outstanding sacrifice and drive make her a great example to the whole region. 2015's winner was Carol Dutcher of Ballston Lake. Nominations for 2016 are will open in late March at www.motheroftheyearalbany.com, so keep an eye out!
1.
The Saturday Crowd.
That's right, our number one favorite moment from 2015 was you! That Saturday crowd jumping around and screaming for the performance of the Kooks was amazing. You guys rock!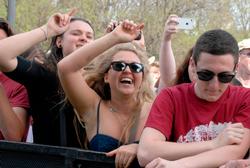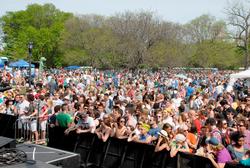 Make some new awesome memories at the 2016 Tulip Festival May 7 & 8 ! Be ready because lots of big announcements are coming soon about all the exciting things we have planned for this year! Keep up to date with all things 2016 Tulip Festival on our Facebook, Twitter and Instagram!

All photos by Mike Yood Photography.