Tulip Festival Highlights
Tulip Festival Highlights
Tulip Festival Weekend is quickly approaching, and this 67 year-old of tradition continues to fill Albany with excitement year after year. From delicious food and drink and a variety of different crafts to look through, to local and mainstream bands taking over the stage, there's something for everybody. We've got street scrubbing, a Tulip Queen and her royal Court, and a couple of new activities for you to start getting excited for. So let's dive in to The 2015 Annual Tulip Festival and give you all of the details about things you can't miss!
This year, we have eight different bands performing on our Local 518 Stage throughout Saturday and Sunday. Kicking off the weekend at 1:15 on Saturday will be Holly & Evan, a duo who updates the tradition of the barrelhouse with their own unique style drawing from a deep well of blues, soul and jazz. Following Holly & Evan will be The Spectacular Average Boys at 2:30. These boys are a folk-rock band from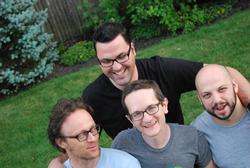 Oneonta who take traditional roots music and spin it into a more modern and upbeat feel, making it nearly impossible to not tap your feet. We've also got Jocelyn Ardnt taking the local stage at 3:45, a powerhouse vocalist whose indie-rock-blues sound has amazed audiences nationwide. Headlining our Local Stage on Saturday will be The Orange at 5:00. Coming back from a 12 year hiatus, the foursome is now in the midst of finalizing a 6 song EP, scheduled to be completed in August. This release will followed by a series of live shows, so you'll get the chance to see them perform again after Tulip Fest!
Start off your Sunday musical endeavors at 1:30 by witnessing the sincere lyrics, beautiful harmonies, and emotive sonic landscapes of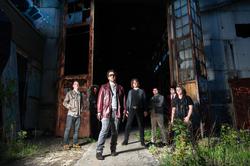 The Sea The Sea, a singer-songwriter duo exploring moments of the unfolding future. Then, at 2:45, check out Matt Durfee & The Rattling Baddlies. This innovative acoustic combo weaves striking stories, urgent melodies and astounding instrumental ability into a patchwork quilt of heartfelt Americana. At 4:00, Party Boat, a Saratoga Springs surf-pop sensation, brings the sound of the beach party to you with a tsunami of sunny '60s-style songwriting. The Local Stage will be headlined on Sunday by MIRK, an Albany-based, edgy, horn-fueled hip-hop powerhouse band whose music has been characterized as a cross between pop, soul, rock, R&B, and hip-hop. MIRK has performed a few times for Albany events before, so we're excited to welcome them back home for another amazing performance.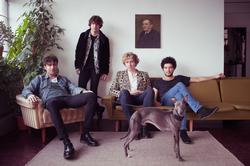 Along with the eight different bands on our Local 518 Stage, we have six performances scheduled on our Main Stage that you can't afford to miss out on. The Kookswill headline on Saturday at 4:00 bringing their infectious, adventurous mix of unshakeable melodies and boundless musical experimentation. They've racked up worldwide hits that have provided them with numerous songs reaching number one on the UK Albums chart, an award for the Best UK & Ireland Act at the MTV Europe Music Awards in 2006, a nomination at the Brit Awards, and the achievement of gold status in both the UK and Ireland. You don't get the chance to see a band that successful for free too often, so we recommend taking advantage of this opportunity! Oh Honey will headline on Sunday at 4:30, featuring the captivating vocals of Capital Region native Danielle Bouchard.
They're a self-described folk-pop group who has generated plenty of buzz with their sweet harmonies and inspired songwriting. They recently performed their new single "Sugar, you" from their latest EP on The Today Show, so you won't want to miss them.
Although The Kooks and Oh Honey are reasons enough why you have to come check out the Main Stage, we've got some other bands in store that you won't want to miss. On Saturday, come watch Flagshipat 1:00, and open your ears to a vivid, visionary combination of lofty melodies, contemplative lyrics, atmospheric soundscapes and aggressive rhythms. Then at 2:30, enjoy a blend of tech-savvy emotions, genres and random noise withJoywave, an electric Rochester indie pop group who will provide you with a danceable DIY sound smoothie. On Sundayat 1:00, Sirsy, a contagiously fun, nationally acclaimed 518 duo of rock and soul that are chock full of sing-along pop melodies, lots of heart, and just the right amount of sass, will take the Main Stage. Stick around the Main Stage for 2:30, when Elvis '80:a Capital District All-Star Celebration of Elvis' 80th Birthday, featuring members of the Lustre Kings, Rocky Velvet, the Tichy Boys, Johnny Raab and more takes the stage to pay tribute to the King.
With so many bands and so many different sounds to look forward to, the music for this year's Tulip Festival is a sure highlight of the weekend. But while music is a tradition that you can always look forward to, we're excited to talk about some new things we've got going on this year. Leading off the new activities for this year, be sure to check out The Tulip Mania Music Projecton Wednesday, May 6 at 6 p.m. at the Albany Public Library Main Branch Albany History Room (161 Washington Ave).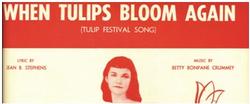 Watch local history leap to life as Capital Region's Accents, Henry's Rifle and Angela Bove unearth the long-lost, 62-year-old Albany Tulip Festival song, "When Tulips Bloom Again," and perform their own Albany-inspired original music. The Library's fascinating collection of Tulip Fest history will be on display as part of this new event. This event is free and open to the public, so swing by on Wednesday and learn a little bit more about the history of the Tulip Festival. Find more information at bit.ly/tulipmaniamusicproject.
Next up on our list of new at Tulip Festival, we've got the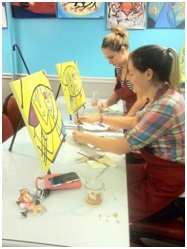 "Go Green" Market. Presented by the City of Albany Department of General Services, this area highlights recycling tips from the Capital Region Recycling Partnership, information from Albany County Cornell Cooperative Extension and Albany County Soil and Water District, and vendors sharing energy-efficient resources, "green" ideas and more. You can stop by anytime all weekend and expand your "go green" knowledge! Moving along, on Saturday only, professional art instructors from Schenectady's Canvas, Corks & Forks will guide you step-by-step in the creation of your very own masterpiece! All ages are welcome, and wine will be available with ID (ticket fees apply).
Bringing our "new at Tulip Festival" list to a close, we've got one last area to share with you. With Tulip Festival being held on Mother's Day Weekend, we knew we had to throw in a little extra something for the moms in attendance to show them just how special we think they are.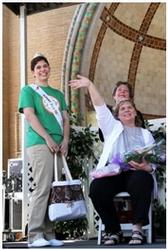 So, in addition to our Mother of the Year Award, we will have a Mother's Day Spa Tent on Sunday! This new section features specials and demos with health and wellness vendors on mom's special day. Treat your mom to manicures, massages, and mimosas and give her the ultimate peaceful getaway that she deserves on this year's Mother's Day (ticket fees apply).
As you can tell, there is so much to look forward to with this year's Tulip Festival. We're embracing out traditional activities as well as throwing in a few new things to keep you on your toes. We've got all sorts of music to keep you entertained all weekend, making Tulip Festival the perfect event for a beautiful spring weekend. Now that you know all about the highlights of the festival, go and tell your friends! See you in next week, everybody.