Royal Tulip Ball presented by Citizens Bank
Royal Tulip Ball POSTPONED:
Today, the City of Albany announced the postponement of the 72nd Annual Tulip Festival and all related events including the street scrubbing, a music, arts and crafts festival, and the Royal Tulip Ball. On Sunday, March 15, the Centers for Disease Control (CDC) issued guidance to cancel mass gatherings of 50 or more people until at least May 10 due to the COVID-19 outbreak.
As a result of this advice, the City has decided it can no longer move ahead with Tulip Festival events as scheduled for May 8 through May 10. The City's main priority ensuring the health and safety of our residents and our community.
Our Tulip Queen and Court serve an important function as ambassadors for the City. Their volunteer work, including their literacy program, helps a number of local non-profits and schools. Accordingly, we will continue to proceed with a virtual interview process and look forward to announcing our new Queen and Court at the appropriate time. Applications continue to be accepted through April 6th by visiting www.AlbanyTulipQueen.com/nominate.
As we move into the summer months, we will be working on other ways to celebrate our City's history and culture. We are also exploring creative ways to share our Tulips in bloom with you on our Facebook page, @AlbanyNYEvents, and our other social media sites.
We will continue to evaluate our other summer festivals, Alive at Five and Dad Fest, in light of the COVID-19 outbreak. The City of Albany will provide more information on the status of these events at a later date.
We hope everyone remains safe and we look forward to seeing you all in Washington Park later this year!

72nd Annual
Saturday May 9, 2020
The Armory at Sage College
The 72nd Annual Royal Tulip Ball will take place on Saturday evening, May 9, 2020, at The Armory at Sage College on New Scotland Ave in Albany.
Caring for and appropriately recognizing our Veterans is a matter that is very important to me. That is one of the reasons I started the Capital City Fund in 2014. Since then The Capital City Fund has been providing funding to Veterans organizations for the Veterans and Memorial Day Parades, the Gold Star Families luncheon and the purchase of flags used to honor the resting places of Albany County veterans every Memorial Day for more than five years. Proceeds from Tulip Ball 2020 presented by Citizens Bank will benefit the Capital City Fund and allow it to continue honoring our Veterans. The Capital City Fund also provides grants to Albany based nonprofit organizations for innovative programs and services in the areas of community and culture, arts, and education.
The Tulip Ball is the highlight of the widely-anticipated Tulip Festival weekend. For 72 years, the City of Albany has hosted this celebration of Albany's rich history and tradition with a three-day event featuring the annual street scrubbing, a music, arts and crafts festival attended by thousands in the historic Washington Park, and the Royal Tulip Ball. This year's Ball will include fantastic entertainment by TS Ensemble and presentations by recipients of grants from the Capital City Fund. For the first time ever, this year's Tulip Ball will feature "moveable murals" painted by local artists, creative light work by Nicky Lightz, as well as other exciting art installations that will surely amplify the renowned culture and creativity of our community! This is all done in partnership with Albany Center Gallery.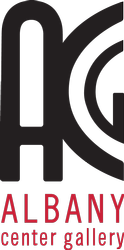 Please join us as we celebrate with the newly crowned Tulip Queen and her court by sponsoring and or attending this prestigious, lively, and fun-filled event.
Tickets to Tulip Ball 2020 will be available for online purchase soon, or send a check made out to the Community Foundation for the Greater Capital Region with a memo: Capital City Fund to: Tulip Ball 2020, 24 Eagle St. Room 102, Albany, NY 12207. Tickets are $125 or $95 for young professionals (under 30 yr old).
If you would like to sponsor Tulip Ball 2020 presented by Citizens Bank please click here for more information. Tickets to Tulip Ball 2020 are available for online purchase here , or send a check made payable to: "United Way of the Greater Capital Region – Capital City Fund" to: United Way of the Greater Capital Region-Capital City Fund, PO Box 13865 Albany, NY 12212.. Tickets are $125 or $95 for young professionals (under 30 yr old).
Presenting Sponsor:

Perennial Sponsor: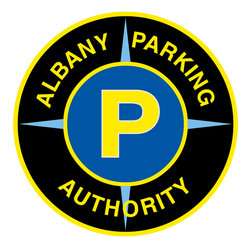 Petal Sponsor:
Mohawk Ambulance Service
Fort Orange Press
Empowerment Committee:
Discover Albany
Hershberg & Hershberg
Roy Cowherd & Kathleen Ryan
Capitol Tech Auto Repair
Italian American Community Center
A.E. Rosen Electric Co., Inc.
Kasselman Electric Co.
Honorary Committee:
Congressman Paul D. Tonko
Assemblymember Patricia Fahy
Bruce A. Hidley, Albany County Clerk
Hon. Dr. Dorcey Applyrs
Ryan & Tess Horstmyer
Warren W. Abriel, Chief AFD/RET